Hey there, holiday enthusiasts! As we gear up for the most wonderful time of the year, why settle for the same old decorations when you can sprinkle some chuckles and giggles into your festivities? We've rounded up 10 Christmas home essentials that not only add a warm and welcoming touch but also come with an extra dose of humor – because who said decorating can't be a laughing matter?
Electric Singing & Dancing Christmas Tree
Person A: "Guess what I found? An electric singing and dancing Christmas tree!"
Person B: "Wait, does it know all the holiday hits? Is Santa taking voice lessons?"
Person A: "Santa's got some moves, and he's ready to groove! It's like a dance party in tree.
Draped in a bright red hat, matching gloves, and the snazziest red shoes you've ever seen on a tree (or anywhere, for that matter), this tree's fashion game is on point. And the contrast between the vibrant reds and the lush greens? Let's just say it's like a color explosion in the North Pole! But wait, there's more! In its fuzzy hands, it's got an instrument – it could be a tiny guitar, a mini drum set, or even a pint-sized trumpet – and it's putting on a performance that'll make your heart dance. It's like having your very own tree-sized orchestra, and it's pulling out all the stops to ensure that the holiday vibes are nothing short of spectacular.
Now, imagine this tree taking center stage in your living room, at your holiday party, or even by the fireplace as you enjoy some quiet time with a cup of cocoa. The room transforms into an atmosphere of pure merriment, with everyone irresistibly drawn to the adorable yet hysterical presence of the Electric Singing & Dancing Christmas Tree.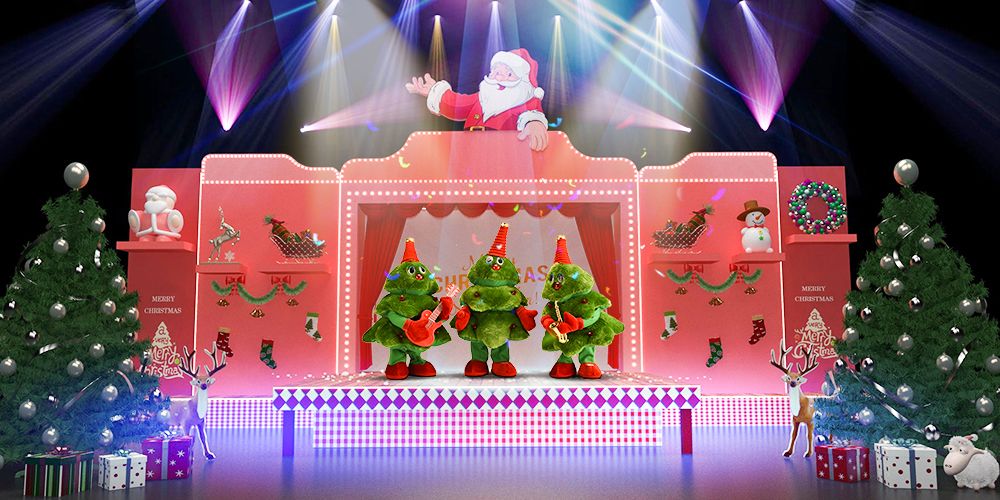 Funny Santa Helmet Cover
Sick of blending into the crowd with your regular helmet? Time to level up with the Funny Santa Helmet Cover – the accessory that turns your safety gear into a statement piece worth a double take! Imagine the feeling of putting on a helmet that's as soft as a marshmallow cloud and as festive as a Christmas parade. With its snug embrace, you might even forget you're wearing a helmet and start expecting cookies and milk! Oh, and did we mention the highlight? A snow-white beard that rivals even the fluffiest of winter clouds. It's like a friendly reminder that holiday vibes are always in season – even when you're on the go.
Whether you're cycling, scooting, or just doing your thing, this helmet cover guarantees you'll be the center of attention. People won't know whether to watch the road or applaud your style game. And who could blame them? With a helmet that's got the spirit of Santa, you're basically a mobile holiday party on wheels!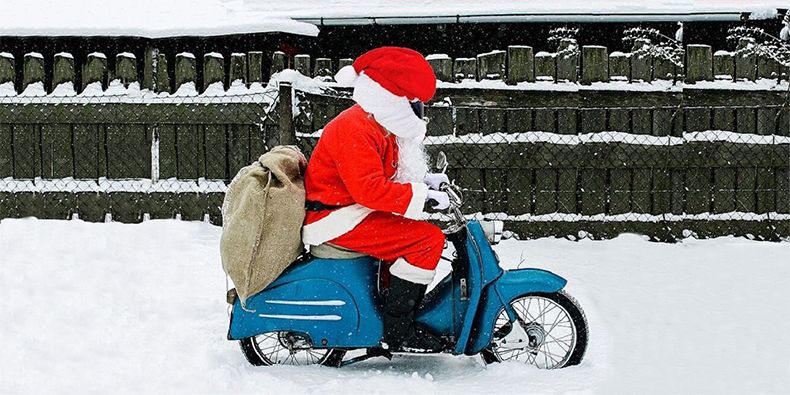 Victorian Style Christmas Banner
Listen up, holiday decorators! We've got a game-changer for your festive shenanigans – the Victorian Style Christmas Banner. Prepare for a décor upgrade that's classier than a penguin in a tuxedo and funnier than a snowman doing the cha-cha! Imagine this: a banner that's not just a banner, but a collection of mini masterpieces hanging on a string. It's like an art gallery, but with Santa Claus, reindeer, and heartwarming scenes instead of still-life fruit bowls. Each card is like a glimpse into a snug and cozy Victorian-era living room, complete with roaring fireplaces and rosy-cheeked kids who look like they just stepped out of a Dickens novel. And did we mention the reindeer? Because nothing says "classy Christmas" like a reindeer in a top hat!
So whether you're decking the halls, sprucing up your fireplace, or just wanting to feel a tad more refined, the Victorian Style Christmas Banner is here to add a touch of elegance and a hint of hilarity to your holiday scene. It's like transporting your living room back to the times when carolers roamed the streets and chestnuts roasted on open fires – minus the hoop skirts, of course.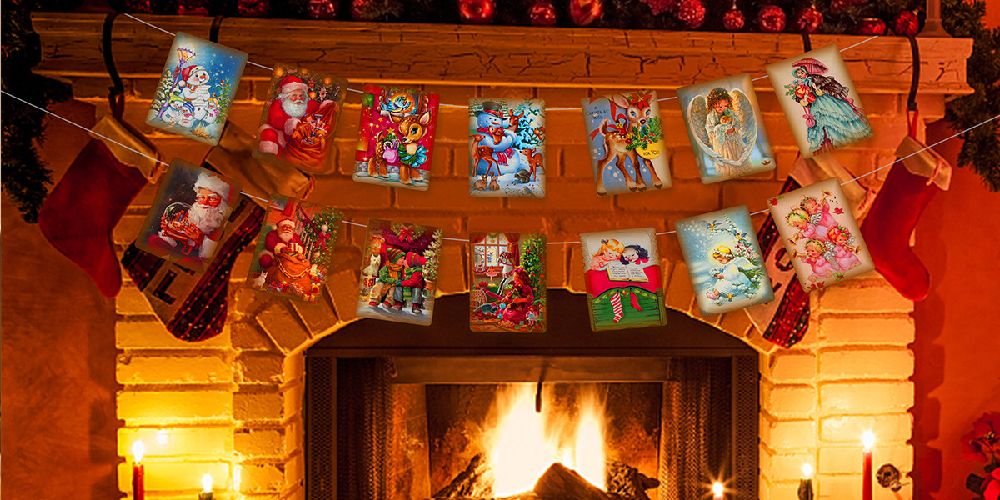 Electric Rotating Santa Toy
Hold onto your jingle bells, because Santa Claus is flipping the script – and himself – with the Electric Rotating Santa Toy! Get ready for a display of holiday acrobatics that'll have you believing Santa's been hitting the gym with Rudolph. Picture this: Santa, in his trademark red and white ensemble, not just standing upright, but doing a full-on headstand that'd make even the most experienced yogis do a double take. And while he's defying gravity, his legs are spread wide open in a split that's more impressive than a snowflake's symmetry.
So, whether you're hosting a family gathering that needs a dash of whimsy or just want to give your living room an unexpected holiday centerpiece, the Electric Rotating Santa Toy is your go-to choice.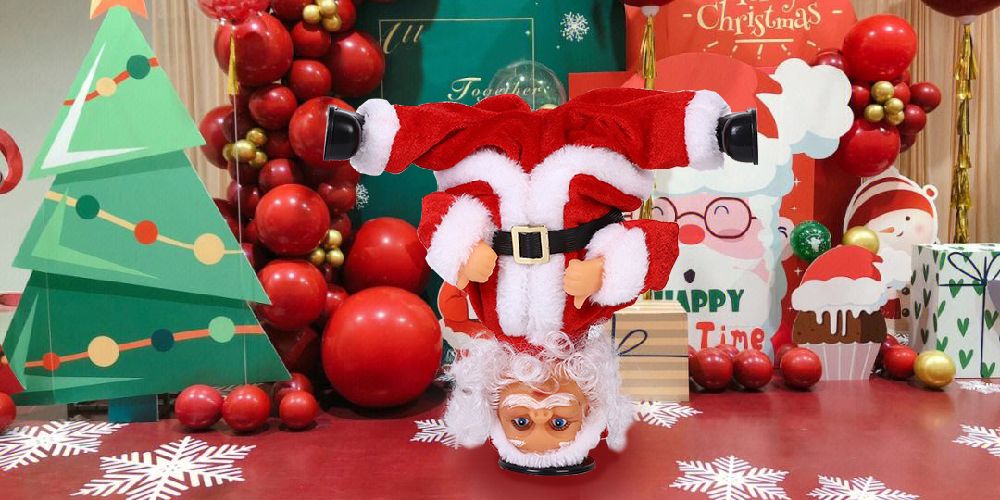 Christmas Wine Bottle Cover
Attention, wine enthusiasts and style seekers – get ready to witness the marvel that is the Christmas Wine Bottle Covers! These aren't your ordinary bottle accessories; they're works of art that'll make your wine bottles the talk of the table. Imagine your wine bottles dressed in the comfiest knits, each with its own unique flair. From the classic charm of Santa to the whimsical world of reindeer and snowmen, your bottles are getting a fashion upgrade that even the most dapper grape wouldn't be able to resist.
The best part? These covers come in a delightful range of styles – whether you're into adorable cartoons or cozy aesthetics that warm your heart. And let's not forget the color combinations that are so stunning, they might just put your holiday décor to shame.


Christmas Electric Rotating Deer Toy
Ladies and gentlemen, kids of all ages, and holiday enthusiasts – gather 'round for the spectacle of the century: the Christmas Electric Rotating Deer Toy! It's like Santa's workshop meets a disco, and this deer's got the moves to match. Imagine a reindeer that's not content with just trotting around. Oh no, this reindeer is all about spinning, twirling, and giving the North Pole's best dancers a run for their candy canes. With antlers that could double as a helicopter propeller, this deer's got energy to spare!
Place it on your table, and watch as it rotates like it's aiming for a spot in the winter Olympics – the "Spin-tathlon," if you will. It's like having your very own reindeer dance-off, and you're the official judge of the antler-shaking extravaganza.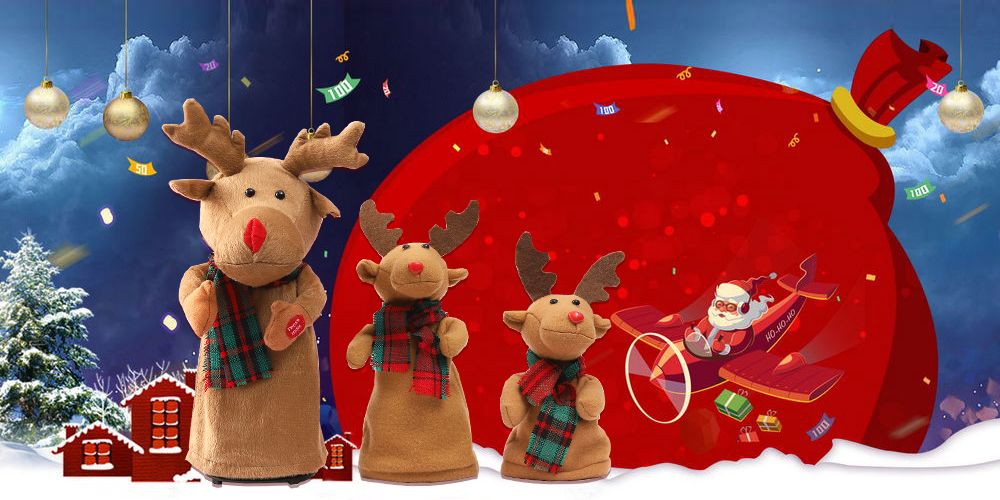 Christmas Gnome Countdown Calendar
Hold onto your Santa hats, because the Christmas Gnome Countdown Calendar is here to put an end to your holiday anticipation – one snowflake at a time! Imagine a gnome that's not just sitting around with a fluffy beard and a comically oversized cone-shaped hat. No, this gnome's hat is practically a one-man show, covering his eyes like a shield of mystery. And on that hat? A rotating disc of numbered magic that's like a countdown calendar on steroids!
Each day, as you get closer to the big event, you simply slide a snowflake onto the appropriate number. It's like a suspenseful game of hide and seek, but with holiday cheer instead of hiding spots. And when the day arrives, you'll feel like a champion snowflake placer, ready to take on the world!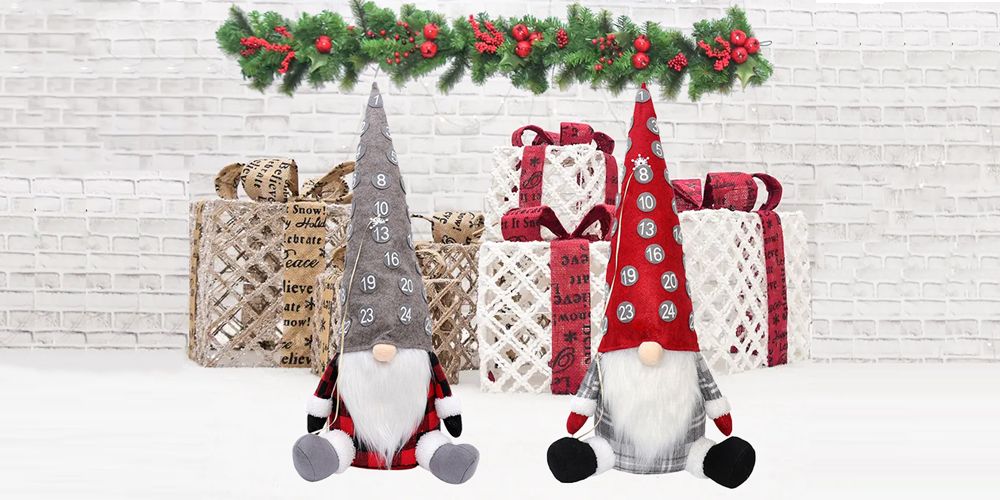 Christmas Tree Decoration Socks
Attention, all holiday enthusiasts and sock aficionados – it's time to take your Christmas tree decorations to the next level with the Christmas Tree Decoration Socks! This is like a sock party for your tree, and everyone's invited. Imagine your tree not just draped in the usual shiny baubles, but adorned with a collection of socks that Santa himself would envy. With Santa socks in all colors of the rainbow and snowflake socks that'd make Jack Frost do a double take, your tree is about to become a sockwalk of fame!
Each sock is a tiny work of art – a burst of festive colors and designs that'll have your tree looking like it's hosting a holiday sock-themed carnival. It's like your tree got a fashion makeover and decided to strut its stuff like a true sock superstar.
Parachute Santa Hanging Ornament
Imagine a Santa Claus who's not just ho-ho-hoing from the comfort of your tree branches. Nope, this Santa's on a daredevil mission, parachuting down like he's auditioning for Santa's Got Talent! Watch as he descends from the heavens with all the flair of a jolly old paratrooper. This little ornament isn't just about spreading cheer – it's about spreading the thrill of the season. Hang it on your tree, place it on your mantel, or let it dangle from your chandelier – wherever you put it, Santa's parachute descent is about to become the highlight of your holiday décor.
So, whether you're ready to inject a dose of excitement into your holidays or just want to see Santa try his hand at extreme decorating, the Parachute Santa Hanging Ornament is your go-to choice. Get ready to witness Santa's high-flying adventure in the world of holiday ornaments!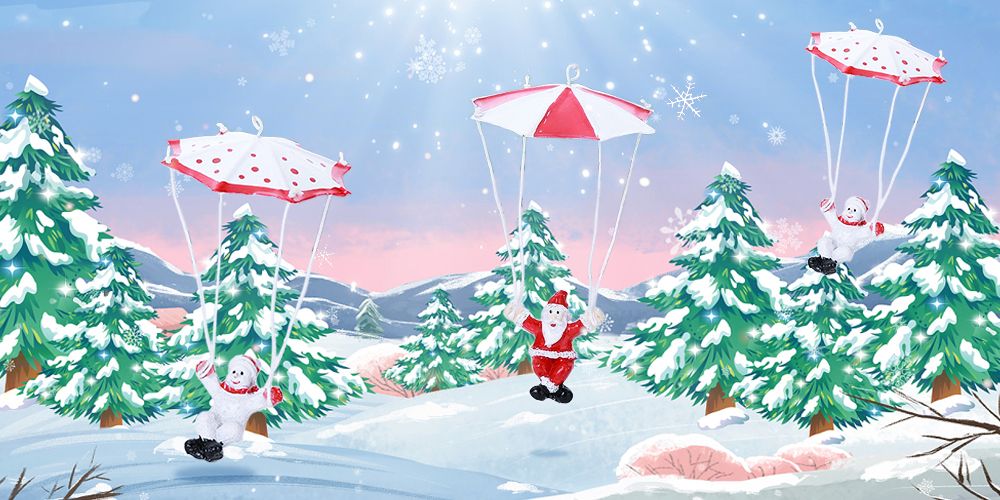 Funny Christmas Drawstring Bag
A drawstring bag that's not just for carrying your stuff – it's a mobile showcase of holiday hilarity! With designs ranging from Santa Claus doing the cha-cha to reindeer who clearly hit the eggnog a little too hard, this bag is a walking, err, carrying celebration. Need to stash your secret Santa gifts? Done. Want to bring some extra cheer to the office party? You got it. Wherever you go, this bag goes – and with it, a parade of festive fun that'll have everyone around you jingling with laughter. Got presents to transport? No problem. Need to carry your holiday snacks in style? You got it. Wherever this Drawstring Bag goes, you can bet your candy canes that it's spreading laughter and merriment like confetti on New Year's Eve.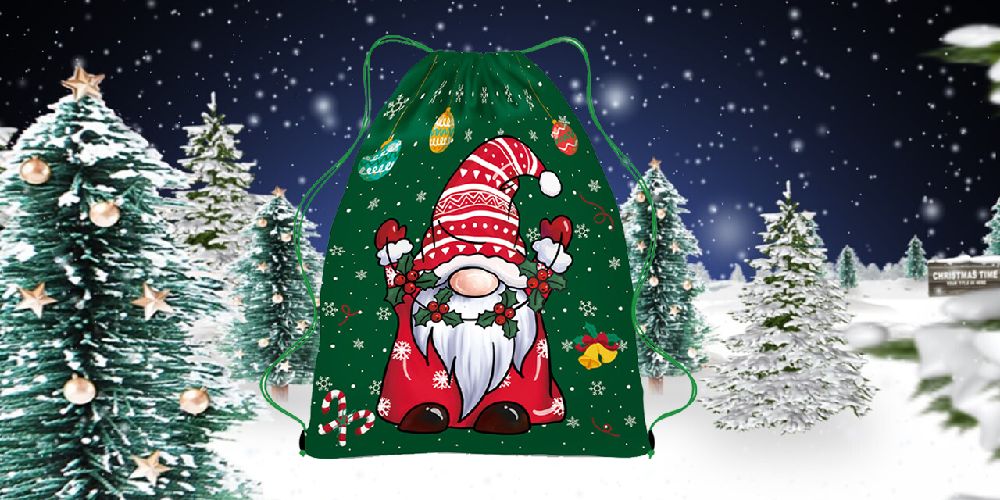 This Christmas, make your gift-giving as memorable as possible with these curated ideas that cater to various interests and preferences.
Didn't find what you were looking for? You can find more ideas for Christmas at the catalogs of Funny Christmas Gifts, where we have all our Christmas items. Or find all our funny products on Funny.com that might inspire you.